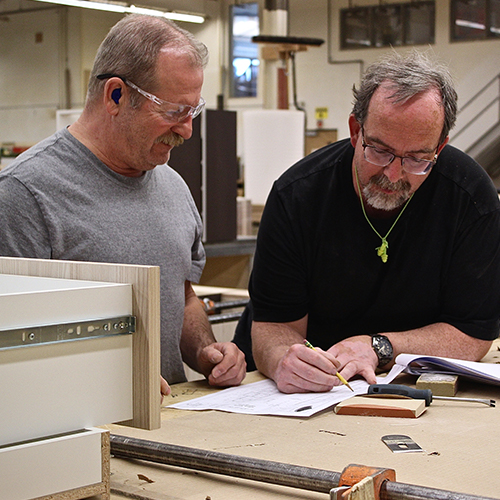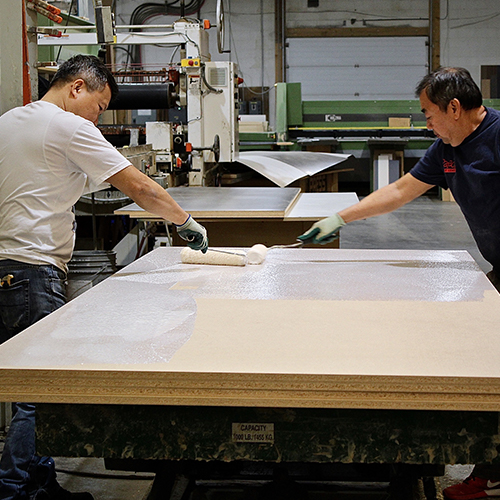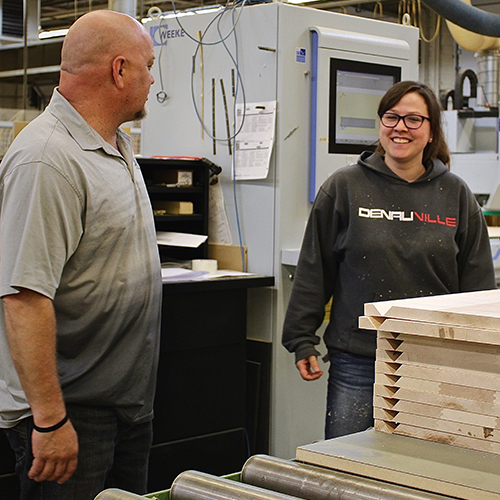 IT STARTS WITH MILLWORK, BUT THE CUSTOMER'S EXPERIENCE IS THE GOAL
WE SEE AN OPPORTUNITY TO DO THINGS BETTER
Almost anyone can build a decent cabinet. At Milltech we do a lot more than that, because we understand that your finished space needs to create a specific feeling and function for your customers and employees. That you have goals for how they'll experience it. We also aim to make working with us easy and effective. When you work with Milltech, each step of the process is simple and collaborative with no surprises along the way. We started out as a small family business and put our reputation on the line with every project. We still do. It's what sets us apart and it's exactly what our founder, Glenn Thordarson, envisioned when he established Milltech in 1986.
Glenn had an idea to bring together quality, innovation, and a personal approach to every millwork project. He knew quality millwork was the price of admission—that lasting impressions made the difference. He also understood that partnering with our customers throughout the process to design these experiences was critical. It worked—his legacy is apparent everywhere you look. The Milltech team grew under Glenn's leadership as he brought together experienced tradespeople and project managers who share his passion for integrity and care, building a company that feels as much like a family as it does a team of top-notch millwork professionals.
Glenn's unique approach also set a new standard in the industry, evident in projects with frequent client, the Forzani Group. Together, they pioneered a new collaborative approach that is still modeled today.
---
Always service oriented, very reliable and cost effective . . . high quality workmanship! They won't let you down!
— THE LATE JOHN FORZANI, CEO, FORZANI GROUP
This relationship is one we are still proud of to this day. And we want every customer experience to be just as rewarding. We work hard to make it happen by continuing to follow Glenn's vision. Our people care-they take pride in all the work they do to build the trust of our customers. Trust is the bottom line. And when we work with you, we will work hard every day to earn yours.