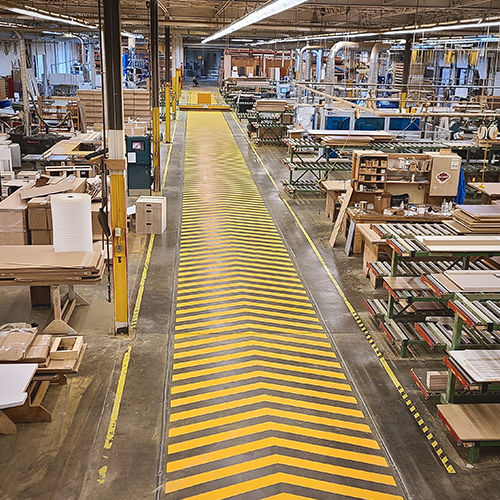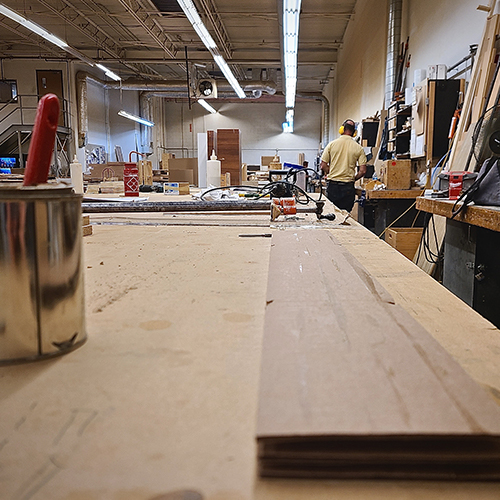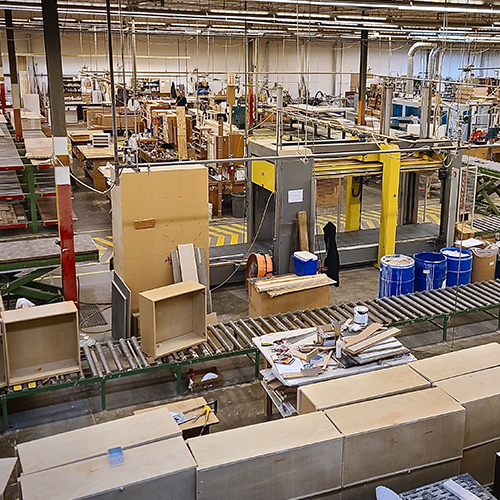 FLAWLESS EXECUTION BRINGS DESIGNS TO LIFE
ATTENTION TO MANUFACTURING DETAIL ENSURES WE GET IT RIGHT
Our manufacturing warehouse is a critical component of our ability to deliver on our clients' visions. In fact, we built this facility with our own vision in mind—a space where we can control every element of the manufacturing process to ensure that only the most precise and top-quality components are delivered to project sites for installation. It's where our commitment to both aesthetic and technical excellence come together to deliver outstanding results.
Visitors to our warehouse often remark at the impressive collection of tools and machinery, and our ability to seamlessly create and control everything needed under one roof. But the best technology would be nothing without our skilled people—our master craftspeople use CNC machinery to produce even the most complex and intricate assemblies. More specifically, our capabilities include:
Laminating
Cutting
Machining
Casework
Grooving, edging and more
We also take exceptional pride in our finishing capabilities, as the value of a finished piece is as much about the look as it is about functionality. Finishing is an art, and our skilled craftspeople go to great lengths to ensure that only assemblies with flawless finishes reach the project site for installation.
It's this attention to detail that allows us to regularly exceed our clients' expectations and sets Milltech apart.