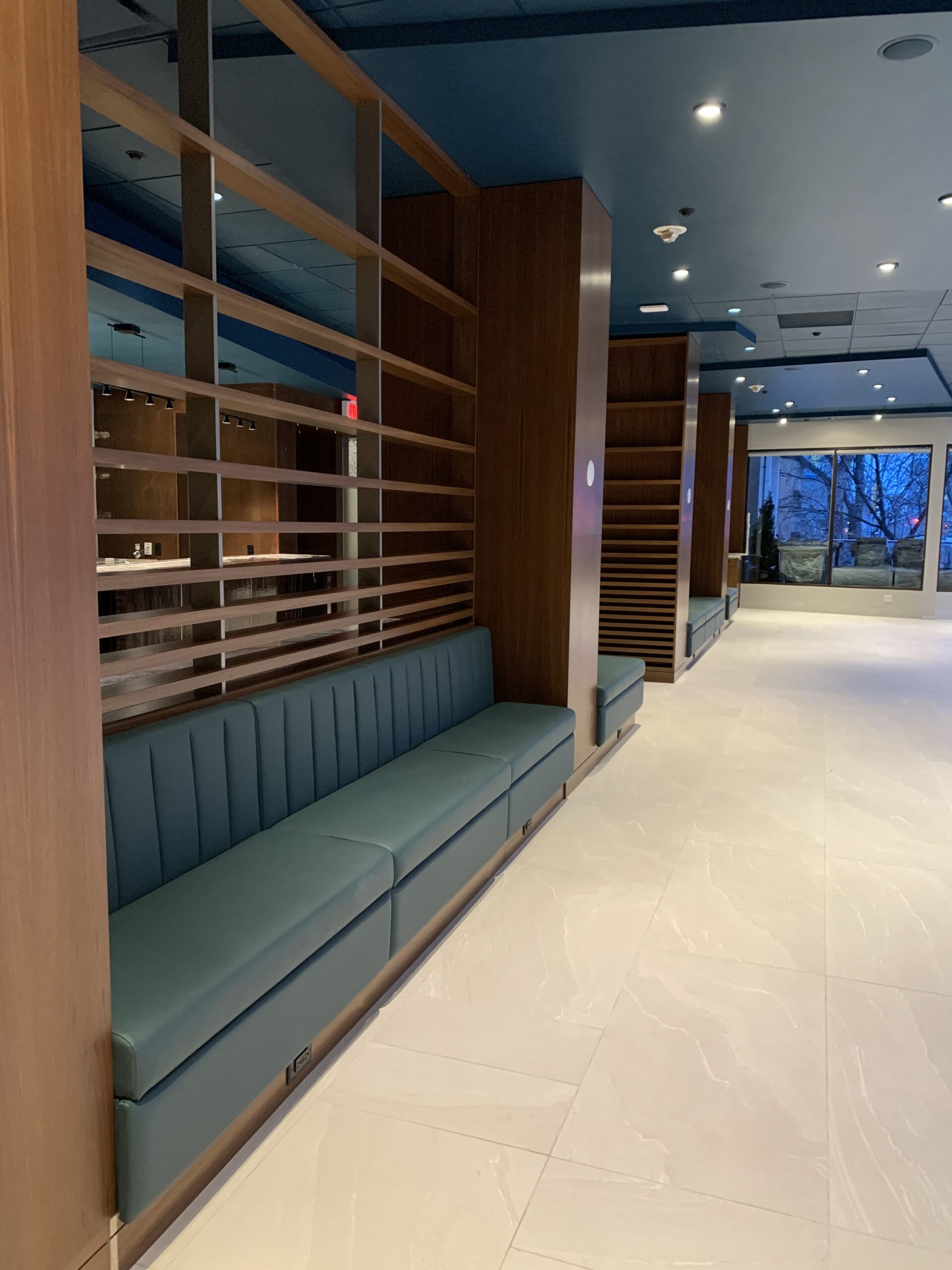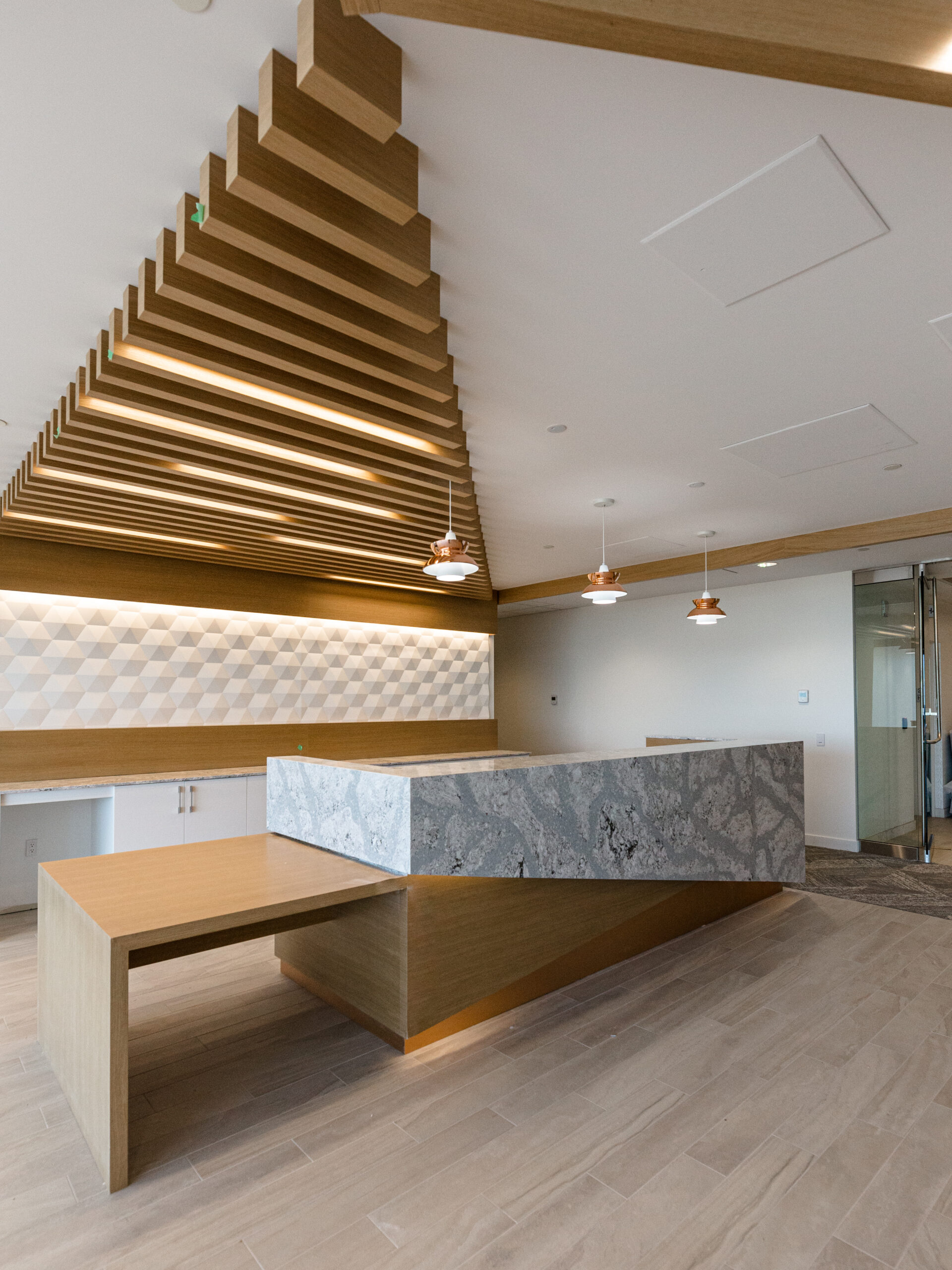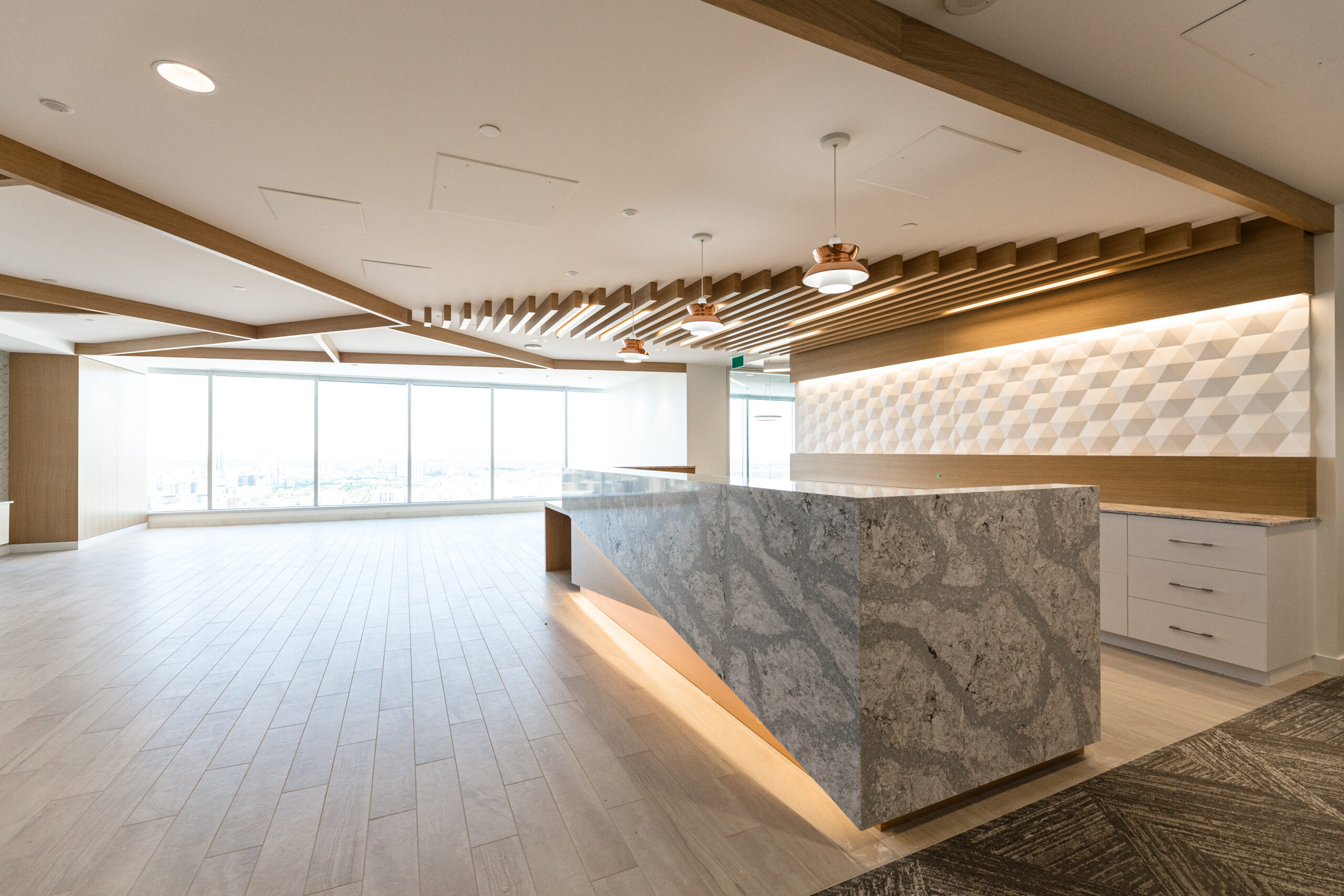 WHEN IT'S GOT TO LOOK GOOD AND PERFORM WELL
PROFESSIONAL SPACES HAVE UNIQUE NEEDS FOR FUNCTIONALITY
At Milltech we use the term Architectural Projects to describe work that is distinct from the Retail world; it is focused on professional services, employees, patrons, students and non-retail customers. It covers a lot of ground but think of it as millwork designed to create experiences for:
Customer reception and engagement office spaces
Employee functionality and collaboration in office spaces
Customer engagement and 'Wow-Factor' in entertainment spaces
Workflow and efficiency in industrial spaces
Student learning in educational spaces
When we get called in for architectural projects, we know there will be a heightened emphasis on customized experiences for specific groups of people where aesthetics, quality, as well as functionality are critical.
Milltech is known for meeting these exacting needs. We work in partnership with the entire project team—clients and architects and contractors—to deliver unique experiences, bringing our expertise in design and technology to the table along with the experience of our skilled craftspeople. The result is architectural solutions with premium quality materials, that are both beautiful to the eye and made for durability and functionality.
---
"As principal of Shugarman Architecture and Design Inc., I have worked with Milltech as a team member on complex and difficult jobs. They delivered the right product in a timely fashion, and worked to resolve issues as they arose. All the attributes you need in a good millwork partner."
— Michael Shugarman, Shugarman Architecture + Design Inc.